What Licenses are Required to Sell Annuities?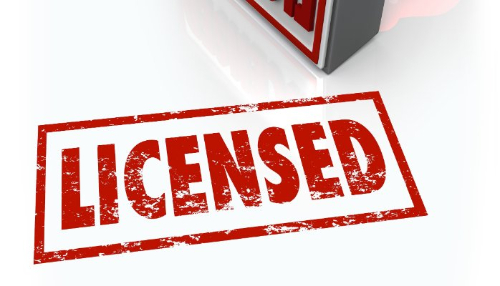 If you're an insurance producer interested in selling annuities, this article will examine the different types of licensing and educational requirements, and help you determine which license is right for you.
First, understand that most agencies and insurance companies prefer to employ college graduates for their organizations. Graduates with their degrees in finance, economics, and general business have a distinct advantage as they're expected to have a basic knowledge of how the business works. While the technical features of insurance products, securities, annuities, and how the financial markets actually operate can be taught, those with a college education do have a leg up.
It's worth noting that some colleges and universities now offer insurance courses and several now have bachelor's degrees specific to risk management and insurance. To get a more complete grasp of how social and economic environments relate to the securities and insurance industries, consider taking courses in economics, accounting, mathematics, finance, marketing, and business law. And relative to sales, courses in public speaking and psychology can be helpful.
Types of Annuities
The three primary kinds of annuity are variable, fixed, and equity indexed.
For fixed annuities, an insurance carrier will guarantee the principal, which is the premium paid incrementally, plus a minimum rate of interest. Then depending on how well the investments perform, the income paid out to the buyer can vary but will never drop below some guaranteed minimum. The insurance carriers invest premiums for fixed annuities conservatively, generally choosing secure vehicles such as corporate and government bonds.
The principal amount for variable annuities, unlike with fixed, can either lose or grow in value based on the investment choices made by the company. Variable annuities, as a result, generally offer the annuity buyer a wider variety of investment choices, ranging from conservative to very aggressive. The options for most variable annuities routinely include stock-owning mutual funds, bonds, and money market funds. Some of these variable annuities provide the longer time horizon strength of a fixed interest account as a choice that works to balance some of the riskier, yet potentially higher yield options.
Consumers are able to pick from a group of available investments. However, most variable products only allow the buyer to alter investment allocations a specific amount of times for free each year, but then may charge a fee for more changes.
Both the Securities and Exchange Commission (SEC) and state insurance commissions govern the selling and administration of variable annuity instruments. All variable annuities come with a prospectus that has essential information and facts about the contract, including fees, investment and payout options, and info on death benefits. This allows the investor to make an educated decision about the choices available.
The hybrid product combination of variable and fixed annuities are called equity-indexed annuities. Any gain or loss on these hybrid annuities is tied to a major market index, like the Dow Jones Industrial Average—but, importantly, it has a company-guaranteed minimum interest rate as well. These types of annuities are generally thought to be more volatile than their fixed annuity brethren, but can also deliver a higher return. And though they aren't as risky as variable annuities are, they also don't deliver remarkably greater returns as a general rule.
Licensing Requirements:
Every state in the U.S. licenses life insurance producers who offer fixed annuities for sale. Although requirements differ by state, generally they involve taking a pre-licensing course and passing a state exam. Licensing classes are offered by many accredited schools, including county colleges and business schools, but must be approved by the insurance department of the state administering the insurance license. Check the National Association of Insurance Commissioners webpage for contact information for each state insurance department.
Insurance agents who also want to offer equity-indexed and variable annuities must get approved as a registered representative by sitting for one of the tests given by the Financial Industry Regulatory Authority (FINRA): the Series 6 and Series 7.
FINRA regulates securities firms who operate in the United States, and every securities professional employed by a member has to register with FINRA. This includes life insurance agents who are licensed to sell annuities. Successfully getting past the Series 6 exam authorizes insurance producers to sell variable annuities, mutual funds, and related products. The Series 7 allows agents to sell these same annuities and mutual funds as well as many other types of investments as well.
Several states also mandate that agents pass the Uniform Securities Agent State Law Exam, also known as the Series 63, which deals with state securities regulations as outlined in the Uniform Securities Act.
The Series 6 license is considered to be a limited investment securities license. It lets licensees sell "packaged" investments like variable annuities and mutual funds. The Series 6 is also a prerequisite for insurance producers that offer any kind of variable annuity because these products are predominantly made up of securities.
Agency principals who manage agents holding a Series 6 license must also obtain a Series 26 license, allowing an individual to supervise sales activities. This is in addition to already having a Series 6 license.
While the Series 6 exam has 100 questions, The Series 7 has 250 questions dealing with a more comprehensive assortment of security-specific areas.
The Series 7 license is considered to be a general securities representative license. It permits agents to offer almost any kind of security. The only significant types of products that Series 7 licensees are not authorized to sell are real estate, life insurance, and commodities futures.
Those individuals who have the Series 7 license are formally listed as "registered representatives" by FINRA but are usually simply called stockbrokers. Some insurance producers also have a Series 7 license to assist them in certain kinds of financial transactions specific to their businesses.
The Series 7 exam is the most challenging by far of the securities tests. It's a six-hour exam and covers all aspects of the securities business, including regulatory issues, spreads and straddles, ethical considerations, and lots more.
To take the registered representative test you must be sponsored by a FINRA-registered broker-dealer firm. Agents can then get ready for the Series 6 & 7 by taking online or classroom courses, or via self-study.
After passing your exam and becoming a registered representative, insurance agents then must take an online class within 120 days of the 2nd anniversary of the day they received their registered representative approval. They then must finish this training every three years to be in compliance with FINRA regulations. This regulatory component from FINRA highlights ethics, compliance and good sales practices. FINRA Broker-dealer firms are required to maintain formal training programs as part of the Firm Element continuing education programs that focus on keeping registered individuals up to date on product and industry related topics.
The Virtual Learning Experience is AMAZING!
Please take a minute to experience the tour through the menu bar above...You will agree, the LATITUDE Insurance & Securities Test Prep Virtual Learning Experience is the best way to prepare for your FINRA/NASAA and/or state insurance licensing exam.
You may know others who will be taking the Life & Health Insurance Exam, Property & Casualty Insurance Exam or FINRA/NASAA Exam(s).
Please share our site with them.
Thank you for visiting the LATITUDE Insurance & Securities Test Prep online insurance school and good luck with your licensing exam!