What' the Difference Between P&C and Personal Lines Insurance Licenses?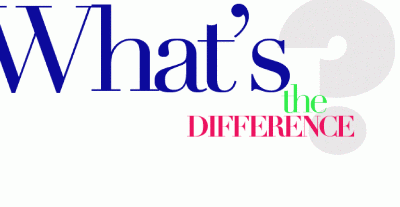 Prospective agents must first be licensed in the state they plan to sell insurance in if they want to sell to consumers. The license known as the property and casualty license is what is offered by most states. Meaning, one license for personal and commercial lines insurance products.






Personal Lines
Like the name insinuates, personal lines are geared towards policies bought by individuals. Examples of personal lines policies may include:
Renter insurance

Homeowner insurance

Auto insurance

Personal umbrella insurance

Motorcycle insurance
Many agencies will have two departments, one for personal lines and one for commercial lines. The reason it is essential to understand this is that the property and casualty licensing exam covers both.
Property and Casualty Insurance License

While the actual test and the passing score may vary from state to state, the topics are similar. Some topics that be covered on the exam could include:
Agency ethics

Business insurance

Renter insurance

Worker compensation

or other policies dealing with personal liability
The key is not be intimidated by the information. There are study guides and prep classes that can help you as well as ways you can prepare on your own. It may also help if you understand some differences between commercial and personal lines insurance.
Commercial and Personal Lines

1. Who is the Named Insured?
When writing a personal lines policy, in most cases the Named Insured will be an individual or a married couple. For the business policy, there could be a variety of entity types (sole proprietor, partnership, limited liability corporation, corporation, etc.) that may be listed as the Named Insured. All of which is based on the ownership of the structure. And there may be multiple Named Insureds on a single commercial policy.
2. What are the Property Concerns?
Agents are generally looking to cover homes and their belongings when writing property coverage for personal lines customers. Property coverage for commercial consumers is very different. And often these policies include different building types such as storefronts, offices, warehouses, etc. Contents coverage may include coverage of any number of items, such as inventory, furniture, property of the business' customers, and/or machinery.
3. What are the Liability Concerns?
Commercial policyholders will have broader concerns than personal lines policyholders. Company underwriters will consider four different liability exposures: premises, operations, products, and completed operations, while personal lines customers primarily have only a premises exposure.
4. The Difference in Auto Insurance
Businesses are unique when it comes to auto insurance. Due to their various needs, it is imperative to know who will be driving the vehicles and what they are used for. While you want to know those things when writing personal lines insurance, the variety in drivers, cars and their uses are much more significant on a business auto insurance policy.
5. Various Policy Forms
One of the biggest reasons that personal lines insurance is so different from commercial lines is because of the similarity in insureds and the forms. For example, on a personal auto policy, the coverage (liability, physical damage) and what it is covering (the driver and vehicle) is pretty much the same. Commercial policies and endorsement forms can vary hugely from one company to another, and in many situations, insurers will make their own endorsements to create coverage specific to an individual insured's needs.
Remember, it doesn't matter if you plan to sell personal lines products or commercial lines products, the test will cover both.
The Virtual Learning Experience is AMAZING!
Please take a minute to experience the tour through the menu bar above...You will agree, the LATITUDE Insurance & Securities Test Prep Virtual Learning Experience is the best way to prepare for your FINRA/NASAA and/or state insurance licensing exam.
You may know others who will be taking the Life & Health Insurance Exam, Property & Casualty Insurance Exam or FINRA/NASAA Exam(s).
Please share our site with them.
Thank you for visiting the LATITUDE Insurance & Securities Test Prep online insurance school and good luck with your licensing exam!