EVERYBODY Should Increase Their HomeOwners Section II Liability Coverage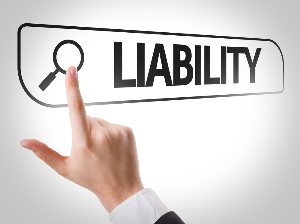 Your insurance education will include a substantial amount of information on homeowners insurance. This article will discuss the liability section of the standard homeowners insurance policy, including how to know what's covered, and establishing adequate limits.
As you'll learn in insurance school, the liability section of the standard homeowners policy (Section II) protects an individual against lawsuits for property damage or injuries that they may cause to others. Liability coverage in the standard policy compensates you for the damages assessed by a court and the cost of defending you. Liability insurance does not have an out-of-pocket deductible that you must pay before the insurance carrier steps in, unlike with the property section.
But do the "default" limits provide enough coverage for most homeowners?
Many standard homeowners insurance policies provide only a basic liability limit of $100,000 for injuries or property damages. However, for an additional premium, this amount may be significantly increased—and should be. With most policies, there is also coverage for medical payments, which pays for medical bills you might become liable for. The standard liability policy carries minimum medical payments limits of $1,000 (which can be increased to $5,000) and would, as an example, pay the medical expenses for a guest in your home who sustained an injury while on your property.
What is
not
covered by the personal liability policy?
While the standard renters or home insurance policy will cover a broad array of liability claims, there are some that likely will not be covered. For example, liability stemming from an automobile accident is generally the territory of the auto policy. Likewise, intentional property damage or bodily injury caused by you or a family member in your own home is not covered.
Damages or injuries sustained by you or a family member in your home likely will also not be covered. And claims relating to your business are not covered as these are reserved for the commercial general liability policy.
How much coverage should you have?
The general rule is that you should have enough liability coverage to adequately protect your assets. We live in a lawsuit-happy society, unfortunately. You need to consider the possible ramifications of a lawsuit filed against you if someone were to sustain an injury on your property. Likewise, if a pet or family is responsible for damaging property or hurting someone, your liability policy may need to respond. If you own assets, investments, and property that are worth significantly more than the liability limits on your policy, consider increasing those limits and getting an umbrella policy as well.
Consider this common example of personal liability when considering your liability limits:
You host a party and one of your guests gets drunk. You could likely be held accountable for any property damage or injury he causes as a result. Claims arising from inebriated guests are typically covered by the homeowners insurance policy. Renters and homeowners insurance policies usually include "host liquor liability" coverage to protect against this scenario. Whether you're hosting an event at a separate location or at your home, this coverage will address claims arising from someone drinking too much.
Social host liability laws vary from state to state, but most states have adopted regulations at this point holding event hosts liable for injuries that are alcohol-related. The laws permit individuals injured in car accidents to sue the businesses or people who served the intoxicated individual.
With that in mind, imagine the costs related to a driver causing an accident as a result of being served alcohol at an event you hosted at your house. Liability-related payments could quickly exceed the paltry $100,000 limits provided on some homeowners policies when factoring in property damage and injury claims. You need higher limits.
Enter the umbrella policy:
You do not need to be a multi-millionaire to require additional liability coverage. An umbrella policy is sold separately from homeowners, and, as the name suggests, provides an "umbrella" of additional liability coverage over and above a homeowners policy, and usually the auto policy as well. Most insurance companies will not provide you with an umbrella policy unless you carry certain minimum limits of underlying liability coverage, usually $250,000 to $300,000 for homeowners and auto. Many carriers also require that you insure both your cars and home with them before they'll give you an umbrella policy. This isn't so much a sales manipulation technique as it is the insurance carrier wanting to limit gaps in coverage between the umbrella and underlying liability insurance.
Cost of umbrella coverage:
The cost of an umbrella policy depends on several factors, including what your liability limits are on your underlying policies. If you represent a "good risk" to the insurance company, that will also factor into the cost of your umbrella policy. Generally speaking, personal umbrella coverage with a $1 million limit can be purchased for as low as $300 annually. You will pay less if you only own a single home, one car and are generally a safe driver. Conversely, if in addition to your primary residence, you also own a cabin in the mountains plus wave runners and several snowmobiles, you pose a greater risk and the umbrella premium will reflect that.
The Virtual Learning Experience is AMAZING!
Please take a minute to experience the tour through the menu bar above...You will agree, the LATITUDE Insurance & Securities Test Prep Virtual Learning Experience is the best way to prepare for your FINRA/NASAA and/or state insurance licensing exam.
You may know others who will be taking the Life & Health Insurance Exam, Property & Casualty Insurance Exam or FINRA/NASAA Exam(s).
Please share our site with them.
Thank you for visiting the LATITUDE Insurance & Securities Test Prep online insurance school and good luck with your licensing exam!