Why Online Video Based Courses are the Best way to Learn Insurance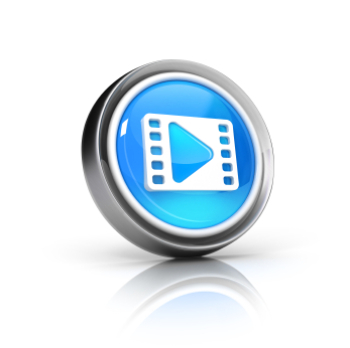 Online video-based classes are no longer a unique development in the insurance business. In fact, they're rapidly changing the entire experience of the insurance education process—for the better.
For many, this is a very welcome development. But for others, when it comes to formal learning online, it can feel a bit daunting. However, with more and more accredited insurance schools offering online courses, it's important to understand what taking an online course entails, if it makes sense for you, and how to succeed if you choose to go with an online insurance licensing school.
Understanding the basic structure of online programs (video-based test prep, reading only, or a combination) will help you feel confident when choosing your program and starting your class.
Let's take a look at some of the unique benefits of online insurance classes.
Flexibility:
Taking a video test prep course from an online insurance school means you can do your coursework when it's convenient for you, and work around your family life and job schedule. In many cases, you can choose when to "attend" class, so long as you keep up with the work.
Keep in mind that state requirements for insurance licensing school differ. Some states do require actual real-world class time in conjunction with online coursework. Check with your state insurance department for more details and requirements for your state.
Finish Faster:
Instead of having to spend all day (or all evening) in a classroom, you can study at your own pace and finish faster, if you choose to.
In most cases, online classes afford you the opportunity to start a class when you want, rather than having to wait for a specific date for a classroom-based class to start.
Study on Your Schedule:
With online classes, you have the ability to study when you want. With all of today's demands on your time, you probably don't have a spare three-hour block of time to dedicate to class. But you may be able to fit online class time into your day in smaller chunks. By way of example, you can watch a video lecture on property coverage before breakfast, read a chapter on liability limits over your lunch hour, and then take a practice test after dinner. It's really up to you.
In addition, studies have shown that learning in shorter increments like this is actually better than long periods in a classroom for the purposes of info retention and general topic understanding.
Access from Anywhere:
Because video test prep and other courses allow you to access coursework virtually anywhere, you get to enjoy the convenience of learning where and when you want. Away on vacation but still need to get some studying done? If you have access to your phone or tablet, it's right at your fingertips.
Course Availability:
Depending on the insurance course you want to take, your local insurance school may not offer exactly the class you're looking for. But with the advent of online courses, you can take a wide variety of virtually any type of insurance-related continuing education or test prep course from the comfort of your own home.
Lower Costs:
Besides the time-saving benefits, one of the top reasons students choose online courses is to save money. In fact, many online courses are a fraction of the cost of their physical classroom counterparts. After all, with online courses insurance schools don't have to shoulder the costs of an actual classroom, human teachers, textbooks, etc.
Because students want this affordability, this means that more and more insurance schools are getting creative to compete on price. By bundling several online courses together or offering steep discounts to agencies who satisfy the educational needs of all their employees from a single online school, students can take advantage of even bigger discounts.
Taking online courses can be very convenient when you factor in the reduced cost and extreme flexibility offered. However, online learning requires the ability to manage your time through self-discipline and a willingness to diligently work through the material.
With that in mind, here are a few best practices for insurance students taking online classes.
Understand expectations:
Realize that online courses aren't necessarily an easier way to learn the material, but simply a more convenient one, as mentioned above. To learn successfully with an online class—as with any class—you need to dedicate the right amount of time, consistently stick with the program, and commit fully to learning.
Backup the material:
Computers crash, the internet might be unavailable for hours at a time, or a website goes down—these things happen with regularity. It's a good idea to save your work regularly and backup files using cloud storage services like Google Drive or Dropbox so that you can access your work from a tablet or smartphone, if necessary. Most online classes give you the ability to download class material, including videos and pdf files. Consider printing hard copies of pdf course materials and saving video files locally on your computer—just in case.
Plan ahead and stay on schedule:
Finally, stick to your study plan. Because of the flexibility allowed, procrastination is the worst possible enemy for students taking online classes. Be sure to stay organized and do not fall behind in class. If you're having difficulty keeping up, contact your course instructor, if possible, and let them know you're having trouble so that they can help you get back on track.
Review Regularly:
Regularly going over the chapters you have already reviewed will not only improve retention, but it will also help you more clearly understand the course material. Create flash cards for key terms and concepts, then quiz yourself prior to the exam. In addition, consider establishing a study group—whether online or real-world. Working in small groups will help you avoid procrastination, break the monotony of online learning, and give you new perspectives on the course material you hadn't thought of. Share habits and study notes with your virtual classmates, making sure to support each other throughout the online learning process.
By following these study tips for online insurance school you'll be able to make your online learning a productive and enjoyable experience.
The Virtual Learning Experience is AMAZING!
Please take a minute to experience the tour through the menu bar above...You will agree, the LATITUDE Insurance & Securities Test Prep Virtual Learning Experience is the best way to prepare for your FINRA/NASAA and/or state insurance licensing exam.
You may know others who will be taking the Life & Health Insurance Exam, Property & Casualty Insurance Exam or FINRA/NASAA Exam(s).
Please share our site with them.
Thank you for visiting the LATITUDE Insurance & Securities Test Prep online insurance school and good luck with your licensing exam!