Do Pre-Licensing Requirements for Insurance Agents Vary by State

?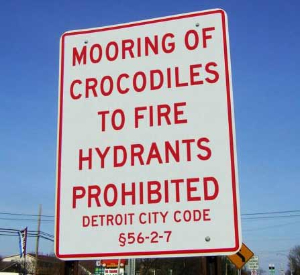 Insurance agents play a crucial role in our day-to-day lives. After all, providing the public with insurance coverage to protect our businesses and families is no small endeavor. Most of us depend on the protections afforded by insurance coverage and put trust in our insurance brokers and agents to recommend appropriate coverage and to expertly handle claims and other issues. It's shouldn't be surprising then that every state requires its insurance agents to get properly licensed before selling insurance. Because insurance is governed by the individual states, the requirements for an agent to become licensed can differ substantially from state to state.
Insurance producers, commonly called brokers and agents, are licensed by state insurance departments to sell insurance policies within the confines of that state. Each individual state then has its own unique pre-licensing application process for getting an insurance license. The process varies depending on the type of insurance (or "line of authority") that the agent intends to sell. Most states require aspiring agents to complete pre-licensing education at an approved insurance school, pass the school and state exams, and then submit to a background check and fingerprinting.
In most states, requirements for becoming a producer differ depending on if you're a resident or non-resident of the state in which you are applying. You'll need to get your resident insurance license in your home state first, then you'll want to carefully review the non-resident requirements for additional states you want to be licensed in.
Insurance agents can sell insurance in several states, but doing so generally involves getting a license in each state. After an individual passes their resident state's licensing exam, they can then apply for the insurance license for their home state. Most states have "reciprocal agreements" with neighboring states that allow insurance agents to sell insurance in those states without having to take the state approved insurance course, but they do have to get a license for that state. If you're going to be offering insurance in a non-resident state, contact the insurance department in that state to learn more about the process for getting a non-resident license.
Additionally, insurance agents and brokers are required to have a license for each type of insurance (line of authority) that they sell. You can have a license for more than one type of insurance, of course, but in most states you have to also take the training courses at an approved pre-license provider and pass the required exams. Typical lines of authority include life insurance, accident and health, homeowner and renters insurance, and casualty insurance.
Many states offer options to combine licenses together for certain lines of authority. As an example, you may elect to apply for a license to sell just life insurance in some states, or you can apply for a more all-inclusive license that covers accident, life and health insurance.
To find out more about getting licensed in your resident state or for more guidance on a state approved insurance course, check out getthelicense.com today.

The Virtual Learning Experience is AMAZING!
Please take a minute to experience the tour through the menu bar above...You will agree, the LATITUDE Insurance & Securities Test Prep Virtual Learning Experience is the best way to prepare for your FINRA/NASAA and/or state insurance licensing exam.
You may know others who will be taking the Life & Health Insurance Exam, Property & Casualty Insurance Exam or FINRA/NASAA Exam(s).
Please share our site with them.
Thank you for visiting the LATITUDE Insurance & Securities Test Prep online insurance school and good luck with your licensing exam!