Common Frustrations for New Insurance Agents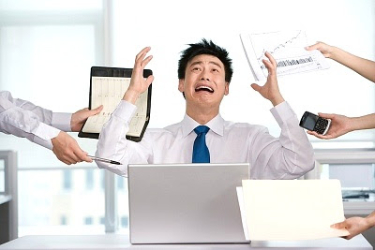 While the insurance business can be a very lucrative one for agents who dedicate themselves with time and effort, it can be very frustrating—especially for the new insurance agent.
Here are some of the most common frustrations insurance producers deal with, and some possible solutions:
Lack of Leads
Finding and developing leads can be the single most frustrating part of the business. After all, without leads you don't have sales, and without sales you don't have a successful insurance career. If you don't have enough quality leads right now, that needs to be fixed immediately.
While you can buy leads from list brokers, these lists are often oversaturated, usually outdated, and generally useless. A better option is to pick an industry niche, get involved in associations, and be visible to that community. While it's not as direct as hacking away at a purchased list of leads, it will be more effective over the longer term if you're providing value.
Try to find an insurance mentor, either in your office or through a local professional association, that can offer guidance on finding better leads.
Production Pressure
Agencies love to dole out sales goals to producers at the beginning of the year, then hope with fingers crossed that their agents hit these targets. However, without a detailed plan for tracking progress through a sales funnel or other mechanism, how can you hope to hit these targets?
If you're a producer, get used to the pressure to produce. But measure everything you do for effectiveness, including calls, appointments, closed sales, etc.
Not Enough Time to Sell
If you're spending all your time putting out fires for your existing client base, then when are you taking time for prospecting? Making sure your customers are happy is important, of course, but eventually you'll find that you're not working on anything new. And that will most assuredly affect any new business goals you may have had. It takes time to develop leads, especially if you generally work on bigger commercial accounts, so you need to prioritize this so that you constantly have a robust funnel.
If you're spending too much time managing existing accounts you should offload some of that work to colleagues, if possible, or consider giving up some smaller—but time-sapping—accounts.
Also consider hiring a qualified telemarketer, either for the agency or for yourself as a producer. Take your time to hire and train the right one. Because they're only making calls on your behalf, they don't have to be local, but they should be somewhat knowledgeable about your products or willing to be trained to get to that point.
Increasing Competition
The internet has largely leveled the playing field when it comes to selling home & auto direct to consumers, and even for policies aimed at small business. If this type of competition is eating into your book of business it may be time to target larger prospects, and niche down as mentioned above. While specializing in, say, mid-market road contractors does limit your available pool of prospects, it instantly eliminates the State Farms and Progressives of the world. There's still plenty of competition for this business, but the premiums are higher and these prospects aren't necessarily concerned with price alone.
The Virtual Learning Experience is AMAZING!
Please take a minute to experience the tour through the menu bar above...You will agree, the LATITUDE Insurance & Securities Test Prep Virtual Learning Experience is the best way to prepare for your FINRA/NASAA and/or state insurance licensing exam.
You may know others who will be taking the Life & Health Insurance Exam, Property & Casualty Insurance Exam or FINRA/NASAA Exam(s).
Please share our site with them.
Thank you for visiting the LATITUDE Insurance & Securities Test Prep online insurance school and good luck with your licensing exam!