Dwelling Vs Homeowners Insurance...What's the Difference?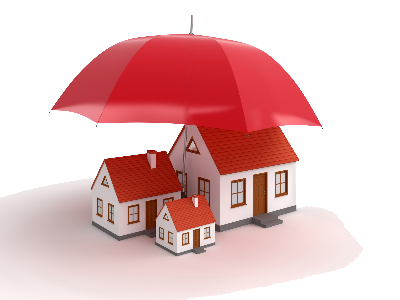 The differences between homeowners insurance and dwelling coverage are often misunderstood—even by experienced insurance agents. One of the goals of property and casualty insurance school is to make these differences clear to the prospective agent. You should know how these policies differ, and this article will discuss the primary differences.
Homeowner insurance and dwelling coverage are intended to provide insurance coverage in two different situations, as your insurance education may have taught you. The homeowners policy provides personal liability and also covers personal property as standard coverage, in addition to covering the home itself. Dwelling coverage, occasionally referred to as "second home insurance," covers the structure only.
A homeowners policy is intended for an individual's primary house. The often-used insurance phrase "primary residence" refers to the home that an insured resides in for most of the year. Insurance carriers can define the term "most of the year" differently, nevertheless, this is usually calculated as six months and a day minimum. As a practical matter, your primary residence holds your personal belongings. The homeowners insurance policy provides coverage for these belongings.
Now let's take a look at some of the chief coverage differences in more detail.
All Risk vs. Named Perils:
The insurance contract refers to "perils," or a specific risk or cause of loss. Dwelling coverage and homeowners insurance will often vary when it comes to covered perils. Importantly, the dwelling policy provides "named perils" coverage only, offering protection against a limited list of specific causes of loss, and excluding others. On the other hand, most homeowners policies provide "all risk" or "open perils" coverage for the home, protecting against all causes of loss, except those perils explicitly excluded. Still, many "all risk" homeowners policies will only cover your personal property for named perils. Be sure to carefully review your policy to determine your coverage—or, as a licensed agent, your customer's coverage.
Structures Coverage:
Both homeowners insurance and dwelling coverage provide coverage for structures that are attached to the main residence, like garages for example. However, the homeowners policy will also offer protection for detached structures, such as sheds. Many homeowners policies also allow the named insured to add other detached structures, such as swimming pools and barns, to their policies. Both policy types cover heating systems, plumbing and electrical inside the main residence.
Personal Property Coverage:
Also known as "contents coverage," your personal property is protected in the standard homeowners insurance policy—but is not covered on the dwelling policy. Personal property can include your clothing, appliances, furniture, and other things that aren't considered to be structures. Though if you own antiques, art or expensive jewelry you should add these items individually using endorsements or floaters, as the standard limits of insurance may not fully cover these items. The standard dwelling policy doesn't cover contents unless you specifically add this to the policy. If you do choose to add contents coverage to your dwelling policy, you'll be compensated for destroyed, stolen, or damaged personal objects.
Temporary Living Expenses:
Generally referred to as "loss of use" coverage, this section of the homeowners policy compensates you for additional living expenses if your home becomes uninhabitable. The policy language will specify that the home must have been damaged by a covered cause of loss. As an example, if your home experiences wind damage during a storm, you'll be reimbursed for the expenses you incur to live in a hotel temporarily in order to maintain a "standard of living." The standard dwelling policy doesn't cover these additional expenses.
The dwelling policy is appropriate in many situations other than just coverage of an individual's primary home. As an example, vacation homes are a common scenario for using a property dwelling policy. Rental properties are another example. A building that an insured rents out to others requires only liability coverage and coverage for the building itself. The dwelling policy is explicitly intended to provide coverage in this context. Coverage of this type is occasionally called "tenant occupied coverage." Named perils can be added back to this policy such as broken glass, burst pipes, water damage, or vandalism. The tenant should purchase a separate policy to cover their own property inside the building.
Coverage for Vacation Homes:
As you learn insurance, you'll discover that the coverage situation can get more complicated when an insured is considering renting out a vacation home for a portion of the year. Unfortunately, there is no one size fits all solution for this scenario and requirements vary between insurance carriers. Some insurance companies will require that property dwelling policy be in place if the property is rented out for more than three months out of the year. In this case, if you keep personal items (clothes, furniture, etc.) in the house while it's being rented the carrier may require you to add liability coverage to the dwelling policy, and also include coverage for personal property to cover those items. Some insurance carriers, however, do not place restrictions on rentals. As long as you live in the home at some point during the year, some carriers may allow you to cover the property with a homeowners policy.
There are a multitude of reasons why a house might be left unoccupied, or even vacant, for some amount of time. Properties are commonly left unoccupied when they're used as second homes, or income producing rental properties. However, just because a house is vacant, doesn't mean it should be left without insurance coverage. Unoccupied dwellings are at a far greater risk for theft, vandalism, fire and weather-related threats than primary occupied residences.
Regardless of the reason that a dwelling remains vacant or temporarily unoccupied, these properties face all the same risks as occupied homes, and even some added exposure as well.
That's where vacant and unoccupied insurance comes in.
A dwelling is usually considered to be legally vacant following 30 consecutive days without being occupied, and will generally require additional coverage. Vacant and unoccupied insurance is similar to a homeowners policy and can be tailored to meet the needs of the insured. Vacant property insurance is intended to protect unoccupied or vacant property from wind, theft, hail, hail, vandalism, fire, explosion and several additional perils. These insurance policies protect an insured from the financial risk of losing a home due to weather-related and third party damage. This insurance can occasionally cover an owner's personal property at the home such as clothes, furniture, and small tools. However, vacant and unoccupied insurance can be expensive—as much as three times the cost of insurance for occupied properties—and also difficult to get.
The Virtual Learning Experience is AMAZING!
Please take a minute to experience the tour through the menu bar above...You will agree, the LATITUDE Insurance & Securities Test Prep Virtual Learning Experience is the best way to prepare for your FINRA/NASAA and/or state insurance licensing exam.
You may know others who will be taking the Life & Health Insurance Exam, Property & Casualty Insurance Exam or FINRA/NASAA Exam(s).
Please share our site with them.
Thank you for visiting the LATITUDE Insurance & Securities Test Prep online insurance school and good luck with your licensing exam!