Captive Vs Independent Insurance Agents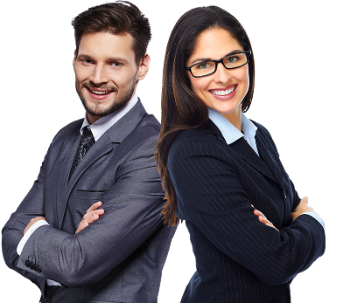 When it comes to the insurance professional, there are generally two kinds of agents: the independent agent and the captive agent.
Let's take a look at how these two types of agents differ and discover some of the pros and cons of each. Understand that although there are differences, both captive agents and independents go to insurance school before getting their insurance license to transact business, so there are professional standards to maintain.
Captive Agents:
By its very definition, the captive agent works exclusively for only one insurance company and can only sell the products for that company. While the captive agent may belong to an affiliate company of the affiliate's parent company, the captive agent's sole priority is to generate business for that parent.
In return, the insurance carrier typically provides its agents with benefits such as health insurance and pensions, reimbursement for office expenses, and extensive formal training. However, despite the ever-present advertising by large captive employers like State Farm, the captive agent population has actually been on a decline.
Many insurance companies are containing business costs and boosting profit margins by doing away with some of their captive agents, relying instead on the ranks of independent insurance agents to bring them business.
Despite this decline, captive agents argue that their model is the purest and simplest. By offering a wide variety of coverages to the local neighborhoods in which they operate they hope to have continued success over the long term.
Let's take a look at some of the pros and cons of being a captive agent:
Pros:
Extensive resources usually provided by parent carrier

Can be salary-based, without the fluctuations of a commission-based model

Name brand recognition for individuals and small businesses
Cons:
Limited access to insurance products

Agent can lose clients if parent company discontinues certain lines of business

Generally limited to small account business
The Independent Agent:
Independent agents and brokers generally represent many insurance companies and work directly on behalf of the client to find the best insurance policy at the best price. Independent agencies receive most of their incomes by way of the commission produced by insurance sold, although they may also receive contingency bonus income from writing more business with a particular insurance carrier.
While independent insurance brokers don't usually have the benefit of carrier-provided support, they do have several advantages over captive agents. Chief among these is the ability to comparison shop on a prospect or client's behalf. And in the commercial property & casualty arena, independent brokers and agents dominate the playing field, with more than 75 percent of the market. However, they usually can't sell insurance policies offered by large captive companies like State Farm and Allstate, which are marketed heavily nationwide and enjoy name brand awareness.
Independent agents also own their books of business outright and can move a client's insurance to another carrier if the incumbent carrier discontinues a line of business. But despite the flexibility of the independent broker, it's not always an easy road to success. Independents are usually responsible for start-up costs related to beginning an agency business, though most carriers do provide sales collateral to help with selling their lines of insurance.
Let's look at the pros and cons facing independent agents.
Pros:
Ability to cross-sell other lines of business, with other insurance carriers.

Ability to compare service, product, and price among a variety of insurance companies

Ability to replace a policy with another carrier if the incumbent stops writing that line of business
Cons:
Lack of ongoing training provided by the parent company

Potentially not as competitive on small business and individual insurance accounts

Lack of parent company advertising and name brand awareness
As with any career path, there are both pros and cons to both the captive and independent agent. But your success will not be dictated necessarily by which way you go as a new agent, but instead will largely depend on your willingness to work hard, learn your craft, and ability to dedicate yourself to serving your clients.
A discussion of agent-based models, however, wouldn't be complete without mentioning the role of the direct writer in the insurance business. The direct writer is an insurance company that goes direct to the consumer, without the "middleman" agent.
The Direct Writer:
As mentioned, direct writing provides insurance directly through the insurance company, rather than through an independent or captive insurance agent. You can get instant quotes, make premium payments, request changes to your policy and have policy documents available online. They will help you choose policy limits and endorsements and purchase coverage. Direct writers often employ adjusters for managing claims. As a result of this direct-to-consumer model, direct writers specialize in basic insurance for individuals, particularly private auto and homeowners insurance.
In many cases (but not always) insurance bought from a direct writer may be less expensive than through an agent. Because direct writers don't have the expenses associated with compensating and maintaining an agency base, they can pass those savings along to consumers. In fact, companies like Geico and Esurance pride themselves on being inexpensive options.
However, purchasing insurance through a direct writer only gives you access to a single company's rates and coverages. Working with a professional insurance broker who can help you navigate the often-confusing insurance world can be a benefit, particularly if the broker is shopping the market for the best terms and conditions. Also, when you buy insurance from a direct writer, you won't have access to a dedicated agent working on your behalf who can help you file and negotiate claims, make policy changes and explain policy language.
Wherever you choose to purchase insurance, there are tactics you can use to find out if a direct writer will adequately cover claims and otherwise treat you fairly. Contact your state's insurance department and ask about any complaints filed against the direct writer insurance company by claimants and policyholders. You can get updated carrier reporting from the National Association of Insurance Commissioners. And rating agencies like A.M. Best provide reports on the financial strength not just on direct writing companies but for every insurance company doing business in the United States.
The Virtual Learning Experience is AMAZING!
Please take a minute to experience the tour through the menu bar above...You will agree, the LATITUDE Insurance & Securities Test Prep Virtual Learning Experience is the best way to prepare for your FINRA/NASAA and/or state insurance licensing exam.
You may know others who will be taking the Life & Health Insurance Exam, Property & Casualty Insurance Exam or FINRA/NASAA Exam(s).
Please share our site with them.
Thank you for visiting the LATITUDE Insurance & Securities Test Prep online insurance school and good luck with your licensing exam!