Yes...You can get a Job in the Insurance Industry without a License.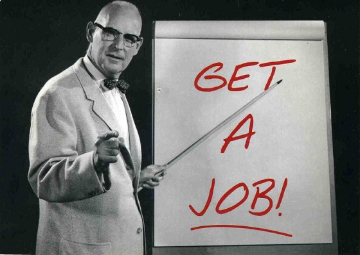 Can you get an insurance job without a license? Good question. The simple answer is yes, you can. There are, in fact, thousands of jobs in the insurance business that do not require a license. However, most of those are on the "company side" or with insurance carriers. From underwriting to claims adjuster, the carrier side of the insurance business is a giant one, and most jobs on this side of the business do not require an insurance license. One exception to this company side rule would be customer-facing agents employed by direct-writer companies like Geico and Farmers Insurance.
The real question you may want to ask is can you sell insurance without a license? The answer there is a resounding no. Agents and brokers, or others who are client facing in the insurance business, are required to be licensed by the state they're doing business in. For this reason, most insurance agencies require most, if not all, of their employees to be properly licensed. Additionally, the agency itself must be licensed in any state in which it does business.
But what is the purpose of an insurance license in the first place? Consider the following reasons that states require licensing...
Consumer protection:

Producer and agency licensing allow states to take a big brother role in the insurance business with which to control and monitor the sale and delivery of these often-complicated financial products. This state oversight allows insurance departments to monitor and dole out punishments to agents, agencies and insurance companies for things like the following:
Unfair Discrimination: Establishing insurance rates based on criteria that do not accurately measure the risk is illegal. These can include race, sexual orientation, gender, marital status, mental disability, and many others.

Rebating: Rebating is defined as the return of a producer commission to an insured as an inducement to place business with a particular agent or insurance company. It's illegal.

Misrepresentation: Insurance agents are required to properly present a risk on an insurance application. Knowingly doing otherwise for the purposes of misleading the insurance company is called misrepresentation, and can be grounds for denying a claim.

Fraud & Dishonesty: deliberate deception by an insurance agent or insurance company for financial gain is a no-no. An example would be collecting premium for an insurance policy that does not exist, and pocketing that premium.

Twisting: An illegal bait and switch tactic to entice a customer to switch one insurance policy for another by misrepresenting policy features and benefits. Most often seen with life insurance.
When an agent commits an infraction related to their state license, the state has the ability to levy fines and revoke a license. This works as an obvious disincentive to prevent some of the activity noted above, especially since the threat of losing a license can jeopardize a career. And with enforcement fines commonly in the thousands of dollars, most agents would rather not tempt fate and risk the hit to their wallets.
Educate prospective agents:
The licensing process ensures at least a minimum amount of education before an agent can begin selling insurance. While state requirements vary from state to state, most require about 40 hours of training prior to licensing for the property & casualty license.
While 40 hours really only scratches the surface in terms of basic insurance knowledge it does provide for some basic ethics training that agents should adhere to before starting out on their careers.
Additionally, insurance licenses renew every few years (with a schedule depending on the state) requiring a certain amount of continuing education credits. This ensures that agents stay up to date on coverages and reinforces the need for a strong ethical backbone.
State fees and the ongoing need for education:
Let's face it, insurance licensing and enforcement is a revenue generator for states. With fees levied for getting a license, renewing a license, and fines assessed for going astray of the rules, state insurance departments can turn a decent profit.
Plus, state-mandated licensing has spawned a whole cottage industry ensuring that producers are properly trained and educated with each renewal cycle. From insurance schools to testing companies, the business of insurance licensing is a big one. And now, with many insurance schools moving to online training, the market for these services has gone well beyond just local agents and agencies. Combined with more convenient access to training, schools now have the ability to market their services nationwide.
In conclusion, while you can get an insurance job without a license, you really must have one if your plan is to sell insurance. Fortunately, the process is a simple one in most states, and you can be up and running within a few weeks to a few months.
The Virtual Learning Experience is AMAZING!
Please take a minute to experience the tour through the menu bar above...You will agree, the LATITUDE Insurance & Securities Test Prep Virtual Learning Experience is the best way to prepare for your FINRA/NASAA and/or state insurance licensing exam.
You may know others who will be taking the Life & Health Insurance Exam, Property & Casualty Insurance Exam or FINRA/NASAA Exam(s).
Please share our site with them.
Thank you for visiting the LATITUDE Insurance & Securities Test Prep online insurance school and good luck with your licensing exam!