What Can I Sell with a Property and Casualty Insurance License?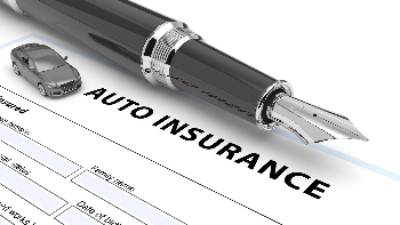 The insurance industry offers stable employment options because there is always a need for insurance professionals. Having an insurance license also makes job applicants more marketable, as it requires classrooms and for the licensee to have passed a state given exam. Having an insurance license means that you are not just holding down a job, it is the first step towards a successful career. Insurance is one of the fields that has not experienced a slowdown in job growth, which is why it is such a solid career choice.
In order to sell or transact insurance, you will need to be licensed by the state that you will be selling insurance in. The type of license that you get depends on the types of insurance products that you will be selling. The state licenses applicants for securities, for life and health insurance and for property and casualty. You can be licensed for multiple insurance products at the same time and by doing so; you increase your desirability and marketability to prospective employers.
With a property and casualty license, you can sell a variety of insurance products and this is why many applicants opt to get their property and casualty license first. With a property and casualty license, you can sell the following products.
Personal Lines Insurance
Personal lines are sold to individuals as opposed to businesses. With a property and casualty license, you can sell the following personal lines insurance products.
Automobile Insurance--Automobile insurance is coverage for automobiles and motorcycles. Automobile coverage can be bodily injury only (liability) or it can also include property damage as well. Typical coverage that is available under an automobile insurance policy are property damage, bodily injury, physical damage to your own vehicle (which is further broken down into comprehensive and/or collision coverage), personal injury, uninsured motorist, medical payments, underinsured motorists, auto rental, roadside assistance and additional coverages.
Homeowners--Homeowners insurance provides liability coverage and property insurance for people who own houses, condominiums and for people who rent houses or apartments. There are varying types of coverage for homeowners including broad form, special form, renters insurance, condo insurance and modified coverage form, for older houses.
Under a homeowners policy coverage is typically extended to the home itself, the personal property inside the home (contents), and personal liability.
Flood / Windstorm / Earthquake Insurance--Homeowners that live in areas prone to flooding, windstorms or earthquakes often opt to purchase separate insurance to cover these perils, which are typically excluded under their homeowner's policy.
Umbrella Liability--Umbrella policies are purchased to give clients more liability coverage than what their homeowners or automobile policies offer. Umbrella coverage is excess liability coverage that will only be used when the policyholder's underlying policy limits have been exhausted, which would be their homeowners or their automobile policy limits.
Commercial Lines Insurance
There are four types of insurance that fall under commercial lines policies and liability insurance policies, property insurance policies, commercial automobile and workers compensation policies. Commercial insurance can be written as a single line of coverage or packaged where there is more than one line of insurance written on the same policy. The basic package policies include liability and property but other coverage can be added as well. Workers compensation is not packaged.
Workers' Compensation Insurance--States require businesses with employees to carry workers' compensation insurance to cover employees for injuries received on the job.
Commercial Auto--Commercial automobile policies provide liability and property damage coverage for commercially owned vehicles. Cars, trucks, vans and trailers are all covered under commercial auto policies and provide coverage for damage and injury to others as well to damage done to the company vehicle.
Liability Insurance--There are many types of liability policies. Liability provides coverage for injuries to third parties. In addition to general liability, there are specialty lines of liability coverage as well including:
· Directors' and Officers' Liability – This policy provides coverage for lawsuits naming a company's directors and officers
· Malpractice Insurance – Malpractice will respond when a professional is sued for injuries to a third party due to negligence
· Errors and Omissions Insurance – Injuries are not always due to negligence, they can be from inadvertent mistakes and that is what errors and omissions insurance covers
· Excess Liability/Umbrella Policy – Provides excess liability limits over underlying coverage
Property Insurance--Property insurance covers losses to personal property. There are additional lines of property coverage as well, including:
· Builder's Risk – Property coverage for buildings under construction
· Boiler and Machinery – Also known as equipment breakdown, it covers the accidental breakdown of machinery, boilers, and equipment
· Glass Insurance – Providing coverage to windows
· Ordinance or Law – To cover the difference between replacement cost and rebuilding a damaged building up to current code
· Inland Marine Insurance – Used to cover property of others while on your premise or in your custody as well as property while in transit
· Crime Insurance – Used to cover theft, robbery, and burglary of securities, money and stocks by outsiders or employees
· Business Interruption Insurance – Used to cover expenses and lost income directly due to a covered loss
· Fidelity bonds – Fidelity bonds are used to cover losses due to theft by a bonded employee, usually covering theft of money or business property.
When you obtain your property and casualty insurance license, you are able to sell the above lines of insurance. As you can see, numerous insurance offerings fall under property and casualty insurance.
If you are interested in becoming a property and casualty insurance agent, the first step is finding a reputable insurance school. Once you have taken the required number of hours of study, you can take the state insurance exam and obtain your license.
At www.GetTheLicense.com, we offer online property and casualty licensing courses for all states. Our TESTivity Virtual Learning Experience ensures that everybody can learn the material because we have provided a variety of ways in which to learn including the textbook, videos, audio files, flash cards, mind maps, crossword puzzles, quizzes and practice exams. If you are looking to get an insurance license, sign up with us today and let us help you pass your license exam.
The Virtual Learning Experience is AMAZING!
Please take a minute to experience the tour through the menu bar above...You will agree, the LATITUDE Insurance & Securities Test Prep Virtual Learning Experience is the best way to prepare for your FINRA/NASAA and/or state insurance licensing exam.
You may know others who will be taking the Life & Health Insurance Exam, Property & Casualty Insurance Exam or FINRA/NASAA Exam(s).
Please share our site with them.
Thank you for visiting the LATITUDE Insurance & Securities Test Prep online insurance school and good luck with your licensing exam!