The TESTivity Affiliate Program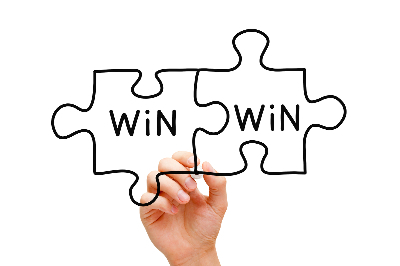 The TESTivity Affiliate Reseller Program was created to allow insurance sales organizations and motivated entrepreneurs to take advantage of our industry leading learning platform while creating additional revenue opportunities. Whether you are educating your own team of recruits or wanting to start your own company reselling the TESTivity Virtual Learning Experience and other pre-license study aids, this partnership brings value to your clients and to your bottom line.
With the Affiliate Reseller Program, you have the opportunity to sell TESTivity courses in a storefront of your own. There is very little setup required on your part. We'll need your logo and contact information, and some quick input on customization choices. We take care of just about everything else--from web site customization, ecommerce, course accreditation and reporting, course updates, technical support, customer service, live instructors where needed, etc…
We leave you free to do what you do best: drive prospective students to the solution they need to pass the exam and GET THE LICENSE. Sales from your store are handled on the back end by GetTheLicense.com. Along with a statement of sales, you receive a check for your commissions each month.
Here is the quick math: The subscription cost is $650/month. The course sells for $134, you only need to sell 5 courses per month to cover your costs! EVERYTHING OVER THAT IS 100% PROFIT TO YOU! This really is a turnkey opportunity to start making some great money. If you have skills in internet marketing, we have the product for you to start selling today! Contact us today for all the details info@GetTheLicense.com or 1-855-355-PASS (7277).
The Virtual Learning Experience is AMAZING!
Please take a minute to experience the tour through the menu bar above...You will agree, the LATITUDE Insurance & Securities Test Prep Virtual Learning Experience is the best way to prepare for your FINRA/NASAA and/or state insurance licensing exam.
You may know others who will be taking the Life & Health Insurance Exam, Property & Casualty Insurance Exam or FINRA/NASAA Exam(s).
Please share our site with them.
Thank you for visiting the LATITUDE Insurance & Securities Test Prep online insurance school and good luck with your licensing exam!