Starting Your Own Insurance Agency
What should you consider before hand and once you've committed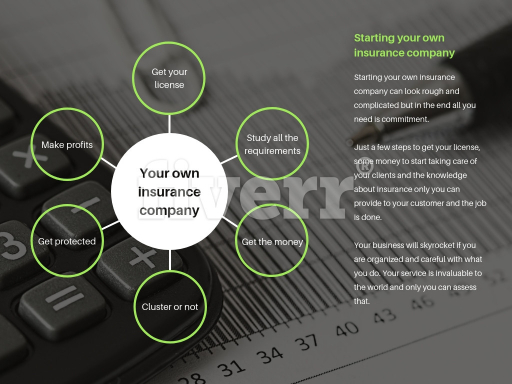 Starting a business enterprise from scratch can be tough and complicated but not impossible. Be organized for many roadblocks alongside the way. If you are thinking about why should you consider starting your own insurance agency, don't take my word for it. There are many reasons owning an agency may be the perfect fit for you, including:
Flexible hours: people want to become insurance agents to be masters of their own time. Maybe someone wants it part time and others want to be full-time agents, but it doesn't matter. To become an insurance agent is to master your own schedule.

Stability: The public needs insurance, it will always be an active part of people's budgets and they need someone to take care of any insurance need.

Unlimited potential and independence, as the work you do is the money you make, making it a career with a lot of potentials and where the agent can scale their own business. Also is very attractive for people who enjoy being their own boss.

Variety, when it comes to meeting different people and doing different things to meet their demands.

Easy to transition: Coming from different paths in their life, people can start an insurance business in a matter of weeks/months.

All of these reasons a valid and we are here to tell you they are true. To become an insurance agent or have an insurance company might seem like a matter of money but first is a matter of commitment.
Do you feel your heart is in insurance? Ask yourself some questions:
What kind of experience do I have?

How am I going to come up with a business plan for insurance carriers?

Do I have a niche market to cater to?

What unique service can I offer?

Do I have resources to start?

Am I organized and detail oriented enough?

How can I make a reasonable budget to start a company?

If you feel like these questions hold answers that you have or can access, pack your suitcase and begin your insurance company journey.
The first step is to get licensed. In all states, the procedure of obtaining a license is regulated via the State Insurance Department. Once you get your license, it's mostly about money, but let's focus first on paperwork.
Pre-Licensing requirements
Some states have an obligatory requirement that has to be fulfilled before you can sit for the licensing exam. The financial educational gurus at LATITUDE Insurance & Securities Test Prep have resources to help you study for the exam to learn how to become an insurance agent. Many of those requirements can be found here.
Get an insurance license
Once your business is registered with the government, you can flip your interest in getting your enterprise licensed. In addition to the license required by each and every producer promoting insurance, the producer licensing statute establishes requirements for agencies to be licensed as well. Sole proprietorships are not recognized as entities by corporate law and do no longer need a separate company entity license.
To be able to get an insurance license, you need to pass the insurance licensing exam. There are many resources to study for such an exam but if you are a more experienced agent, here's what you could find when facing the insurance licensing exam to learn how to become an insurance agent.
The Insurance Licensing Exam
First, it varies with the state but mostly you need to pass two or for exams. You need to find out what specifications it has in your state. The cost varies from $40 to $150 and in most states, you need to schedule it beforehand. Each state's exams will vary given their specific rules and regulations. I suggest you look for your own state's specifics here. For example, Maryland might offer you this kind of exam: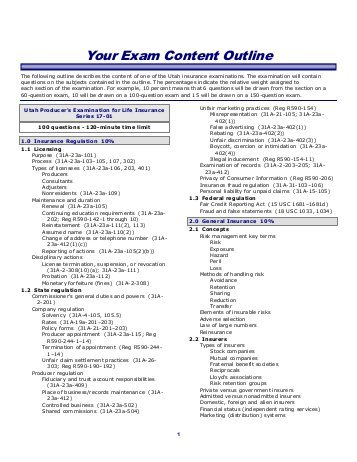 Remember these exams are evaluating what you know: insurance. If you really want your business to skyrocket, you need to study for your insurance license exam. It will show how passionate and committed you are to your business, and that's a big flag for where you're going with it. Learn how to become an insurance agent with the tools you have at your disposition.
Once you have completed your exams, you are now ready to apply for your license. If you have more than one line of authority that you have passed the exam for, be sure to apply for all of those lines.
What does starting an insurance agency entail?
So you want to really start your own insurance company or become an insurance agent but don't really know what kind of thing to expect besides an exam? Well, the first thing would be money, followed by a business strategy.
How much money do I need to start an insurance company? I
t could range from $5K to $50K, depending on the kind of services you provide and the location you're in. Maybe you need even $1 million to start because it's a very competitive area where a property is valued higher.
You could search for options if you don't hold that kind of money. There's crowdfunding, especially when you're really invested in a niche market that really needs the services of an insurance agent, also a bank loan is not a bad idea when you have a very well outlined business plan.
Money is the first thing, even before the license, but when you know where the money comes from, it starts getting easier. There are many options you could look for and many that will solve your issues, the better the plan, the better it'll work.
Maybe for newcomer agents building a base of clients is not as easy as it sounds. If you have the money and the motivation to become an insurance agent, maybe a buying a book of business could be a great idea to get started. Discovering how to become an insurance agent is not that hard once you get a hold on clients.
Buying a book of business means that you buy another agent's clients and associated policies. The work of building a base of clients would be already done but you will need to make the initial investment.
Agency Management System
Like different styles of businesses, there are specialized tasks and activities that have to be performed on a daily basis. Agency management software isn't necessary, however, it will go an extended manner toward reducing the number of time you take finishing tasks.
Agency management software is very valuable if you don't have expertise running an insurance agency since several options and functions of the software are designed to stay in compliance with state laws and facilitate selling, sales, and client service tasks. You should consider how it adds value to the company as it currently goes from $50 to $300 per month.
Insurance
At the very least you'll like a business owner policy (BOP) and E&O insurance. You have to teach by example on how to become an insurance agent or have a successful insurance company.
A BOP is made with a range of various protections for everything from your instruments of work to the car you designate for business. E&O stands for errors and omissions and is usually referred to as skilled insurance. It functions in abundant an equivalent manner as medical insurance in this it protects you from mistakes you may create — that's the errors portion. Omissions also are mistakes you create, like forgetting to advise a consumer that their policy is due for renewal.
Finally, you'll need to secure a bond certificate. A bond certificate guarantees to pay one party, like associate degree insurance underwriter, if you fail to fulfill your obligation. States need you to possess a bond within the event that you just collect a client's premium and flee away together with your secretary rather than remitting the payment to the insurance underwriter. Its purpose is to guard your shoppers against you.
Of course, you hope to start out creating cash the day when you open for business, however, expertise dictates that it takes time to get the ball rolling and generate enough financial gain to be independent. That's why you ought to leave a minimum of money reserve as a part of your startup prices.
Having cash put aside for rent, utilities, salaries, and different expenses can facilitate scale back your stress level since you won't need to worry concerning being forced out of business before you even get off the bottom.
Getting some expertise first
It is not a bad idea to work for an insurance mentor before starting your own business or learning how to become an insurance agent. For some, the trail to changing into an independent agent starts with operating for one more broker or as a captive agent.
Many insurance consultants counsel taking advantage of the safer and auxiliary atmosphere offered by a foothold as a captive agent, it would be the simplest thing to do thanks to gaining the mandatory expertise and to create a name as a knowledgeable skilled agent before placing out by yourself. We can assure you that working under the wings of a more knowledgeable fellow agent can show you how everything works and your learning process can be even easier.
Agreements while working as a captive agent
One of the things that come with working as a captive agent is a non-compete agreement. These agreements are meant to keep new agents to just learn anything and leave with it, embody clauses that will prevent you from working as a freelance agent or work for a contender. These restrictions are limited by time or geography, prohibiting you from operating inside a definite radius of your currently former leader.
State laws and court decisions vary in several states and jurisdictions. In some places, they're illegal and can't be a condition of employment, and in others, they're legal however not implemented. Still, different jurisdictions will and do enforce these agreements, that is why you ought to consult a lawyer in your current space of employment and wherever you intend to start out your own business.
Marketing your business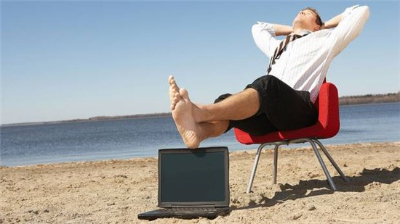 This is the easiest part, if it adds value to people's lives, it markets itself. But here's the thing, people need to trust you. You have to build yourself as someone whom people can trust their lives, their properties, what they value. People look to insurance everything in their lives to get a sense of protection and you should be the one marketing that to them.
Social media promoting is nice for advertising new businesses, together with a brand new insurance company. Social media websites like Facebook, LinkedIn, Instagram, and Twitter are good for promoting and building a positive public perception. Catering your business to people through social media should feel natural and it has more chances to demonstrate how trustworthy is your enterprise.
More recognition, client conversion, reduced promoting prices, and improved program rankings are some advantages of utilizing social media.
Be aware of competitors and use every page to showcase what you truly do and how much you contribute to people's lives. It's only a matter of time before your business skyrockets.
The Virtual Learning Experience is AMAZING!
Please take a minute to experience the tour through the menu bar above...You will agree, the LATITUDE Insurance & Securities Test Prep Virtual Learning Experience is the best way to prepare for your FINRA/NASAA and/or state insurance licensing exam.
You may know others who will be taking the Life & Health Insurance Exam, Property & Casualty Insurance Exam or FINRA/NASAA Exam(s).
Please share our site with them.
Thank you for visiting the LATITUDE Insurance & Securities Test Prep online insurance school and good luck with your licensing exam!