Difference Between Section I and Section II of a Homeowners Policy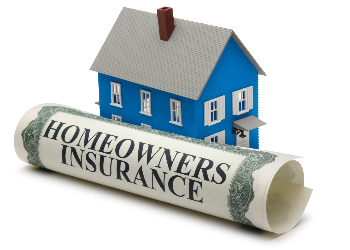 The homeowners insurance policy offers the equivalent of a financial backstop in case your home and belongs are damaged or destroyed. If you've just begun insurance school, it can be overwhelming to have to read through a homeowners policy for the first time. With all the legalese, exclusions, endorsements, terms and conditions involved, it can be tedious just to flip through it casually.
While the typical HO policy has many parts, in this article we'll focus on the major differences between Sections I and II of the homeowners policy as an adjunct to your P&C insurance course. After all, your exam will most certainly include questions on this topic, so your insurance education should include a thorough review of these concepts.
Section I: Property Coverage
The initial section of Section I of the standard homeowners insurance policy simply clarifies what is and what is not covered by the insurance carrier. It summarizes the type of property coverage, the covered causes of loss (i.e. lightning, fire, windstorm), and lists exclusions to coverage. Additionally, the policy will usually detail the conditions that must be met in order for coverage to apply.
Property coverage is generally broken out into five sections:
Dwelling coverage:
This outlines the amount the insurance carrier will pay to repair damage to or rebuild the house itself. This amount does not reflect the purchase price or market value of the home. This coverage should reflect replacement cost value, or the amount that's needed to rebuild your house in the event that it is damaged or destroyed by a covered peril. As a licensed agent, you may need to work with the carrier to determine the appraised value, or work with an appraiser who can do this.
Other structures coverage:
Other structures, as defined by the typical HO policy, are the buildings not attached to the house itself, or connected only by a fence or utility line. Other structures usually include sheds, detached garages, gazebos, and fences. Limits of insurance for other structures coverage is based on a percentage (usually 10%) of dwelling coverage.
Personal property coverage:
The contents of the home, like clothes, furniture, and appliances are considered personal property for the purposes of a homeowners policy. This coverage also applies to personal belongings away from the premises, and may include sub-limits for things like jewelry and sports equipment.
Additional living expenses:
This important coverage is the most your insurance carrier will pay to cover additional living expenses if you're unable to live in your home because of a covered loss. If your roof is damaged in a storm, for example, and you're forced to stay in a hotel while the home is under repair, the additional living expense protection may pay for this.
Deductibles:
This is the amount you'll pay out-of-pocket before coverage applies. The higher the deductible you're willing to take on, the lower the premium will be, generally speaking. As a professional insurance agent, you should be able to help prospects and customers determine the most appropriate deductible for their situation.
Section II: Liability Coverage
Similar to property coverage, the first part of Section II outlines the type of coverage provided, what's excluded, and the conditions that are to be met for coverage to apply. The focus of Section II is primarily personal liability and medical payments for guests of the homeowner. For example, if your dog bites the neighbor, or if the mailman slips and breaks his leg on your ice-covered driveway, your insurance carrier may pay for those medical expenses.
If your neighbor sues you for property damage or bodily injury, your homeowners policy will help pay the legal costs, subject to any deductibles and limits of insurance. Limits for liability usually start around the $100,000 mark, but it is always wise to advise your clients to purchase more. $100,000 may seem like a substantial amount of money—until the medical bills start mounting.
Also, be sure that to understand how the exclusions in liability coverage work. Carriers are notorious for excluding claims that come from a home-based business or water damage from a sewer backing up. These coverages can be added back by endorsement, but be sure to read the fine print and explain exclusions to your clients.
Remember, it won't suffice for you to only hand over a policy to a customer without reading carefully through it. That's how E&O claims happen. Understand how your customer's homeowners policy works, including what's covered and what's not. Then be sure to take the time to go over it carefully with them, requesting changes from the carrier where necessary.
The Virtual Learning Experience is AMAZING!
Please take a minute to experience the tour through the menu bar above...You will agree, the LATITUDE Insurance & Securities Test Prep Virtual Learning Experience is the best way to prepare for your FINRA/NASAA and/or state insurance licensing exam.
You may know others who will be taking the Life & Health Insurance Exam, Property & Casualty Insurance Exam or FINRA/NASAA Exam(s).
Please share our site with them.
Thank you for visiting the LATITUDE Insurance & Securities Test Prep online insurance school and good luck with your licensing exam!