Consider Insurance Sales as Your Next Career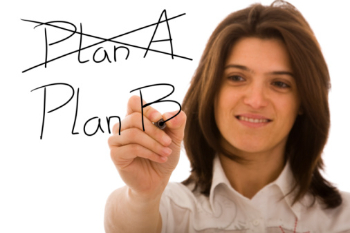 If you've been in the business world for a few years—or even several decades—and feel that maybe you're in a rut, it might be time to consider a career change. These kinds of decisions aren't made lightly, of course, but if you've experienced success in the past, it's likely you have skills that would transfer to a different industry. A new career in insurance sales could be that spark you've been looking for.
Let's discover some of the reasons why the insurance business may be the solution you're looking for as a second career.
You've got the relevant business skills
One of the primary reasons people are loathe to start a second career is for fear of starting out, again, at the bottom of the ladder. As an insurance agent, this may not be the case. With years already spent in the trenches of the business world, you've likely been building a resume filled with skills that are immediately applicable as an insurance agent. With all that experience, you can put it to work servicing the community in new ways. And with income only limited to how hard you're willing to work, you can easily out-earn your previous salary.
Consider these transferable skills: You've likely been an insurance consumer for a long time. Your people skills are probably well-honed if you've spent any amount of time working with others. And you definitely appreciate the value of a hard day's work.
If you appreciate the value of insurance, if you like helping people, and if you would enjoy the flexibility and freedom of working both as part of a team and independently, why not consider a new start in a stable industry primed for growth and opportunity?
It's easy to get started
The insurance business has a comparatively low barrier to entry. While a college degree is generally preferred by most agencies, it's not absolutely necessary to get started. You'll need to prepare for and then pass a state insurance exam prior to getting your insurance license. Depending on your home state, this may require some classroom time, usually in the neighborhood of 40 hours. Your employer will also likely put you through some on the job training so you can get up to speed with the coverages and policies you'll be selling. In addition, you may receive some sales training specific to the insurance business. In any case, within a matter of a few weeks to a few months, you can be out in the field selling insurance.
Having already spent years in another career, you may already have a network you can tap. Everyone needs at least some form of insurance, and the people you know and trust in your life can become customers. After all, they may need the insurance products and services you offer. Insurance is a relationship business and friends, family members, and former business associates would no doubt be happy to support you as you embark on a new career as an insurance agent.
There is plenty of opportunity
Just because you're getting into the insurance business as a producer, it definitely does not mean you have to stay there.
More so than in any other industry, there isn't a need for getting stuck in the insurance business if you're motivated. The industry is vast, and there are so many specialty areas that it's unlikely that there won't be something to match your individual passions. As an example, maybe you've taken a liking to cybersecurity and the tech industry. The cyber liability side of the business has grown exponentially in the last few years and is continuing to evolve to meet ongoing threats all over the world. Other specialties can include construction, fine art, sports, entertainment, manufacturing, and really any industry you can think of. All of it requires insurance. A world of opportunity is opened up to you by getting into the insurance business—even if you aren't yet entirely sure where your particular talents lie.
Insurance is everywhere. Businesses and individuals will always have a need for it. As long as there is risk, there will be a need to transfer that risk by way of insurance.
Are you ready?
In conclusion, if you've been considering your options for a second career, think about a move to insurance. It's a growing industry with lots of career potential for motivated and driven individuals. This is an industry that isn't going anywhere, and it's waiting for you to join its ranks of successful agents.
The Virtual Learning Experience is AMAZING!
Please take a minute to experience the tour through the menu bar above...You will agree, the LATITUDE Insurance & Securities Test Prep Virtual Learning Experience is the best way to prepare for your FINRA/NASAA and/or state insurance licensing exam.
You may know others who will be taking the Life & Health Insurance Exam, Property & Casualty Insurance Exam or FINRA/NASAA Exam(s).
Please share our site with them.
Thank you for visiting the LATITUDE Insurance & Securities Test Prep online insurance school and good luck with your licensing exam!