Licensed Insurance Agent? Thinking About Paying for Referrals?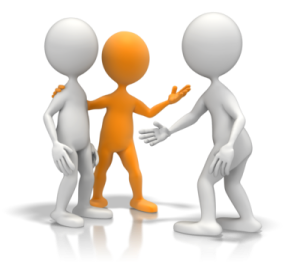 As an insurance agent in training, you can expect questions on your insurance exam about the ethical and legal implications regarding the sharing of commissions. Insurance school likely would have prepared you for this, but if you're interested in a more nuanced discussion this article will provide some more detail, including state-specific examples.
Consider this typical scenario: A P&C agent has a friendly relationship with an agent who specializes in life insurance. This life agent is interested in splitting commission on property and casualty insurance business that he refers to the P&C agency. Can the commission be split with an agent that doesn't have a P&C license? If not, can the agency pay the life agent a finder's fee or some other remuneration to compensate him for the referral and to encourage additional referral business?
This is an all too common situation in the insurance business. And it can also come up with referrals from car dealers, real estate agents, and other businesses tangential to the insurance business. For the most detailed specifics on sharing commission for your particular state, you'll need to check with your state department of insurance. We'll cover some state-specific examples below, but as a general rule, you can only share commissions with someone who holds a license in that particular line of business in that particular state.
Regarding the example above, it is illegal in just about every state to split P&C commission unless that life insurance agent also has a property & casualty license. Finder's fees for referrals—but not based on actual sales—are usually allowed. Helping that agent offset advertising and marketing costs is also permitted. The key is that it's one time and not some percentage of commission earned.
For the purposes of your insurance exam, you can't split commission with someone who isn't appropriately licensed. As noted, finder's fees are allowable but it can't resemble a sharing of commission or be based on the sale amount. To avoid any issues regarding fees most insurance agencies will arrange a schedule that sets a fee for a range of income. As an example, for commission under $300, an agency will pay nothing. For commission between $300 and $500, an agency may pay a fee of $75, and so on. One of the differentiating keys regarding finder's fees is that they are paid once, and not as part of a renewal. The best alternative to this arrangement for the life insurance agent above, obviously, is to get his property & casualty license.
Let's get into some of the nuances between states when it comes to commissions.
In the State of New York, you may pay a "referral fee" to an unlicensed individual but only if the unlicensed agent doesn't discuss policy terms with the insured. Additionally, the fee must be paid regardless of whether or not the sale was actually made.
In the State of Connecticut, an agent can pay a referral fee to any non-licensed individual. However, the unlicensed individual can't in any way act as a producer, including negotiating terms and conditions of an insurance contract. A fee can be in any amount and can also be paid upon contract renewal.
In Florida, when a licensed agent offers any compensation to another licensed agent for referrals, it's considered to be commission sharing. The sharing of commissions can only happen between properly licensed individuals, licensed in that line of business.
In Pennsylvania, a renewal commission can be paid to an unlicensed individual, but only if they were licensed at the time of the original sale of insurance. Referral fees can be paid to unlicensed individuals but only if they are one-time and "nominal" in nature.
Alaska has a similar setup regarding nominal referral fees, and only if the "specific terms and conditions" of the contract of insurance were not discussed. The fee can only be a one-time fixed amount, and cannot depend on whether insurance was actually purchased, or the volume of insurance business transacted.
While the distinctions above may be minor, for the purposes of your insurance exam just keep in mind the following: Commission can be shared between properly licensed producers if the producers are licensed for that particular line of business in the state where the business was produced. Referral fees can be paid if they are not based on the actual sale and regardless of whether the sale was made or not. Check with your state insurance department for specific and up to date regulations in your own state.
The Virtual Learning Experience is AMAZING!
Please take a minute to experience the tour through the menu bar above...You will agree, the LATITUDE Insurance & Securities Test Prep Virtual Learning Experience is the best way to prepare for your FINRA/NASAA and/or state insurance licensing exam.
You may know others who will be taking the Life & Health Insurance Exam, Property & Casualty Insurance Exam or FINRA/NASAA Exam(s).
Please share our site with them.
Thank you for visiting the LATITUDE Insurance & Securities Test Prep online insurance school and good luck with your licensing exam!