The Fastest Way to Get an Insurance License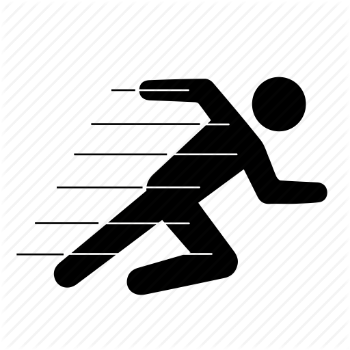 If you've decided on a career in insurance, congratulations! The insurance business can be a very rewarding and meaningful career choice for both young agents new to the business world, and also more experienced professionals looking for a career change.
If you're most interested in selling insurance, you'll likely find yourself on the broker or agency side of the business following the insurance exam, rather than the carrier or "company" side. To become a broker or agent who sells insurance policies to individuals and businesses, you'll need to have a state issued insurance license for the type of insurance you'd like to sell. There are several insurance "lines" for which you'll need a separate license, such as property & casualty, life, health, and insurance adjuster.
Each license has its own requirements for issuance, and those requirements are determined at the state level by state insurance departments. Licensing in most states requires a certain amount of training hours, followed by a school or course insurance test. Upon successful completion of the school test, the applicant can then take the state insurance exam. After passing the state exam and background check, the applicant can receive a license to sell insurance for their particular line of business.
How fast the licensing process goes depends largely on state requirements for pre-licensing and how quickly you're willing to push toward completion. For the property & casualty insurance license you'll need about 40 hours of class training in most cases, though some states require significantly more or less. Florida, for example, requires a minimum of 60 classroom hours for property & casualty license training.
Nebraska, on the other hand, has eliminated the need for pre-licensing education for resident license applicants altogether. In this case, you can just take (and pass) the state test, apply for a Nebraska resident license, pay the required fees and you're ready to go. Nebraska does still have continuing education requirements, like most all states.
While it's inevitable that all state-mandated training—if required at all—will eventually move to online based pre-licensing courses, many states still require classroom training at this point or a combination of online and classroom.
Obviously, a classroom setting will require more of a time demand than if a student can work at a self-directed pace online. With a physical classroom, the student is at the mercy of the predetermined class schedule. Likewise, the class test at the end of the course must be scheduled in advance, while the online version is available as soon as the student has finished the course material.
The state exam cannot be taken online, however, regardless of how (or if) you took your pre-licensing class. It's given at a state-approved testing center, generally managed by a third party testing company like Prometric, with conditions tightly controlled to prevent any kind of cheating. Tests are proctored and timed, and the test must be scheduled in advance. The state exam is usually taken a few days to a couple of weeks after the pre-licensing course is complete.
Regardless of state pre-licensing requirements, you'll still need to be prepared for the state exam. In most cases a 70% is needed to pass the exam, and, for most people, this can't be achieved without at least some preparation. Particularly for applicants who are not required to take pre-licensing education, investing in a quality course that will help you study and prepare for the test is always a good idea.
With this in mind, how you learn best is something to consider when choosing a pre-licensing study course—unless your state has mandated a particular form of education. Not everyone learns the same, of course. Some people can thrive and quickly move through an online only format. Others do much better in a group, so a classroom setting may be more beneficial. If you need lots of repetition and learn better from an actual teacher, then, again, the classroom may be your best bet if you have that option.
Also, most pre-licensing courses provide some kind of practice testing—whether online or in class. It's highly recommended to take these practice tests, both as an effective way to study but also as a way to prepare for the format of the state exam. The more times you practice the actual multiple choice format of the actual test the better you'll usually do when it's time to take the real thing.
Check with your state's insurance department or the National Insurance Producer Registry (NIPR) for licensing requirements in your state, and for a state-accredited pre-licensing insurance school.
The Virtual Learning Experience is AMAZING!
Please take a minute to experience the tour through the menu bar above...You will agree, the LATITUDE Insurance & Securities Test Prep Virtual Learning Experience is the best way to prepare for your FINRA/NASAA and/or state insurance licensing exam.
You may know others who will be taking the Life & Health Insurance Exam, Property & Casualty Insurance Exam or FINRA/NASAA Exam(s).
Please share our site with them.
Thank you for visiting the LATITUDE Insurance & Securities Test Prep online insurance school and good luck with your licensing exam!