Do I Need a License to Sell ObamaCare Insurance Plans?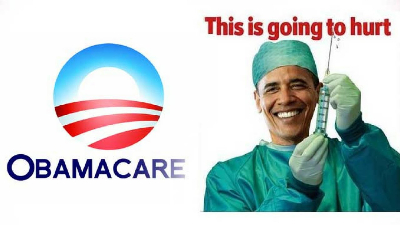 The Patient Protection and Affordable Care Act (ACA) is in its full swing and everyone is rushing to get health coverage and utilize the advantages associated with the law. The changes mandated by the law have already been absorbed by the insurance companies and state regulatory agencies. ACA changes clearly require any person wishing to be an agent to get licensed before being authorized to sell the plans under ACA to the general public.
Yes, you must have an insurance license to offer ObamaCare products.
Every state has different requirements for health insurance agents but most come in a package with life insurance qualifications. You should, therefore, ensure to ask for the specific requirements for an insurance license in the state you want to offer ObamaCare products. We will look at the requirements followed by nearly all states.
Register for Training
You need to be trained on the insurance programs offered by ACA as well as how the law affects an individual, family or businesses providing coverage to their employees. You, therefore, have to enroll in an insurance school for certification. The certification is required for any person planning to sell, solicit or negotiate any ACA plans within a given state.
Take and Insurance Licensing Exam
After taking training classes, which fulfills state time caps (normally 40 training hours), you will have to sit for an insurance exam. You will have to prove that you completed your training before being allowed to take licensing exam, a certificate of completion will, therefore, be required. You will pay a fee, again, the fee may be different according to state but most charge $50, which is paid online when scheduling for the exam. The test will major on insurance policies, their provisions, clauses, and riders, social insurance, other miscellaneous concepts, underwriting procedures, and how all these relate to state laws and regulations.
Receive your License
You will get your test score on-site. You will be given a temporary license if you pass your exam which you can use as you wait for a formal license. Some states may give a formal license automatically while for others you will have to apply to get one. If you fail you will have to wait for some time before you take your exam again, take note of the number of times you can retake your exams.
With your license, you could join an organization like the Association of Health Insurance Advisors (AHIA) for more training and networking opportunities, but you will have to pay annual membership fees. Get an office and register your business with a certified lawyer and an accountant for taxation purposes. Market your products and grow your sales.
At first, you might get some challenges due to the competitive nature of the insurance industry. Having that first client will be a huge boost, but don't get carried away, most American population are already insured through the federal government, state governments, local governments or by an employer, past or present. A small percentage of the population will be your target market.
The Virtual Learning Experience is AMAZING!
Please take a minute to experience the tour through the menu bar above...You will agree, the LATITUDE Insurance & Securities Test Prep Virtual Learning Experience is the best way to prepare for your FINRA/NASAA and/or state insurance licensing exam.
You may know others who will be taking the Life & Health Insurance Exam, Property & Casualty Insurance Exam or FINRA/NASAA Exam(s).
Please share our site with them.
Thank you for visiting the LATITUDE Insurance & Securities Test Prep online insurance school and good luck with your licensing exam!