Consider a Career as a Licensed Insurance Agent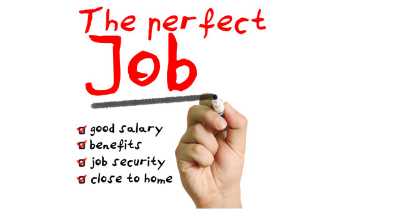 For recent graduates, or even for those brave souls looking for a career change, the thought of a career in insurance just doesn't have the same sparkle as, say, a job with that whiz-bang tech startup you read about yesterday. Let's face it: the insurance business is often seen as a tired has-been when it comes to career choices, even among other financial service careers.
But is it possible that a career as an insurance agent isn't what you thought it was?
Let's take a look at why this career choice makes sense:
Lots of Opportunities: Insurance touches every industry and nearly every person in America. Over two million people are employed by the insurance industry in the U.S. alone, and hundreds of thousands more will need to be hired in the coming decades to replace retiring baby-boomers. It's enormous, with the opportunity to match.
Stability: Insurance has been around for hundreds of years—and it's not going anywhere. Even in the worst economic downturns, businesses still need insurance to operate—even that tech startup. You can't buy a home or drive a car without insurance, and chances are you have health insurance to offset the cost of going to see your family doctor. Because of its stability, it's one of the best jobs in the finance industry.
Job Flexibility: Once you've learned the business and are up and running, you'll be able to set your own hours and schedule. The insurance business is based on service, so you'll need to be where your customers are, when they need you. This will often be at some of the most stressful points in their lives. Are you up to that challenge?

Unlimited Earning Potential: You're really limited only to the amount of insurance you can sell. As your book of business grows, you can fill in a team of people around you to help service the accounts. Ultimately you may want to start your own agency, thereby taking advantage of the benefits of business ownership—or selling your book of business to an existing agency for a multiple of its annual commissions.

Renewals: Unlike in other businesses where a product may be sold once to a customer, insurance policies renew annually—meaning you get paid commission annually, provided you can keep a customer. Satisfied customers can then be "cross-sold" other lines of insurance. For example, you can sell a contractor his property & casualty lines of insurance, then also provide his company with its health benefits, surety bonds, personal insurance for the owners and their employees, and the list goes on.
Convinced this may be the right move for you? If that's the case you may be asking yourself at this point how to become an insurance agent. One of the first steps is to get an insurance license. After all, you don't just wake up one day and call yourself an agent. Most states have licensing requirements that you have to meet before selling insurance direct to consumers.
While you can take the initiative and get an insurance license before being hired in the industry, most agencies will pick up the tab for the cost of licensing (and maintaining the license) once you're hired. The licensing process generally involves going to class, either online or in an actual classroom at a state-accredited insurance school, then taking the state licensing exam. Once you pass the exam, you'll need to pass a background check, and pay any licensing fees. Because insurance licensing is governed by the individual states, requirements and fees will vary. Check with your state's insurance department for requirements in your state. And, yes, you can be licensed in multiple states. Most states have reciprocal agreements with neighboring states, meaning as long as you properly maintain your resident state license, you can get a license for a different state without the need for additional education and testing.
State insurance departments also require you to renew your license every few years (for an additional fee, of course) and to satisfy continuing education requirements as a condition for renewal. As above, the renewal period and credits needed for renewal vary from state to state.
After becoming an insurance agent, there are two basic paths you can take: You can work as a captive agent, or as an independent broker. Captive agents sell policies for, and generally represent, a single insurance company, such as in the case of State Farm or Allstate. Alternatively, insurance brokers can negotiate insurance on behalf of a client with many insurance companies. Captive agents are limited to the policies sold by their company, and, as a result, sell more "off the shelf" types of products to individuals and small businesses.
While brokers can also service individuals and small businesses, they can also provide more sophisticated, tailored insurance coverage to larger businesses, by aggregating policies—and even stacking coverage limits--with a number of insurance companies to provide the best possible coverage. (As an aside, many in the insurance business will use the terms "agent" and "broker" interchangeably, despite the technical differences above.)
So now that you're properly licensed as an insurance agent, now what? Well, this is where the real training begins. Insurance school only really covers the basics when it comes to coverage and ethics, and nothing (in my experience) when it comes to selling insurance. And, after all, you don't have a business until something is sold.
One of the benefits of selling with a captive agent is that they usually have comprehensive training programs to help get you started—especially if you've started a franchise with that company.
Others begin their insurance careers on the "company side," working for an insurance company (or "carrier") first as an underwriter, then transitioning over to the "agency side" once they've learned the industry basics. Most big insurance carriers have training programs, including college internships, that help new underwriters get up to speed.
Training with an independent broker can be hit or miss, frankly. Even the larger independent brokers have disposed of formal training programs for people new to the business. However, that doesn't mean there aren't opportunities at the independents. In fact, there's lots of opportunity for self-starters.
Regardless of which route you take, it takes time to gain proficiency as an agent. With time you'll get the necessary experience you need to comfortably discuss pricing and coverage with prospects and customers.
With that in mind, here are some tips for succeeding as an insurance agent:
Learn Your Craft: People are depending on you to know the ins and outs of their coverage. This doesn't mean that you have to have an encyclopedic knowledge of insurance, but you need to get beyond the basics so you can have discussions with your clients and guide them appropriately. This is your business. Take it seriously and learn it.
Develop a Niche: By specializing in coverage for a particular industry, like construction or dry cleaning, for example, you'll be seen as an expert and prospects in those niches will be more likely to do business with you. A good way to start finding a niche would be to pick two or three industries that interest you, find their local associations, and go to a few meetings as a guest. In addition to finding out more about the industry, you'll be networking with potential prospects.
Persistence is Crucial: You will not succeed overnight. It takes time and effort to build up a book of business and to do that you'll need to work diligently at reaching out to prospects, every day, week in and week out. Develop a routine where a few hours every morning are dedicated to prospecting and only prospecting. Accept that this a process that takes patience and diligent action over time and success will come eventually.
Track Your Prospects: At a minimum, you'll want to know renewal dates for your prospects, but also keep track of who their current broker is, who their insurance carriers are, details of past conversations, who to contact and when. Save all this information in a searchable database that can trigger reminders for you to reach out before their annual renewal. CRM software programs like Salesforce are designed for this, but an Excel spreadsheet or creating tasks in your email program (Outlook, Gmail, etc.) can work just as well.
Over-Serve Your Clients: Your customers are your lifeblood, so treat them accordingly. This business is far too competitive to get by on mediocre service. Put your clients on a pedestal and keep them there by over-delivering and making sure they're 100% satisfied. If a client needs a last-minute certificate of insurance? Hand deliver it. Client calls you at 7pm on a Friday night to let you know about a fender bender and wants to know how to go about filing a claim? Answer the call and get it done.
Ask for Referrals: Remember those satisfied clients you're over-severing? Great, now the next time you see them, ask them if they wouldn't mind giving you 2-3 names of friends/vendors/etc. who they think you could be of service to. If you're doing a good job, they should be happy to give you referrals—but you have to ask.
The Virtual Learning Experience is AMAZING!
Please take a minute to experience the tour through the menu bar above...You will agree, the LATITUDE Insurance & Securities Test Prep Virtual Learning Experience is the best way to prepare for your FINRA/NASAA and/or state insurance licensing exam.
You may know others who will be taking the Life & Health Insurance Exam, Property & Casualty Insurance Exam or FINRA/NASAA Exam(s).
Please share our site with them.
Thank you for visiting the LATITUDE Insurance & Securities Test Prep online insurance school and good luck with your licensing exam!