What is an Insurance Pre-Licensing Course?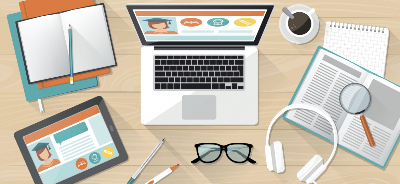 All insurance brokers and agents have to be licensed in the state they reside. In order to get approved for a license, agents must take an insurance pre-licensing course. Pre-license courses are taught at an accredited insurance school and often held at technical schools or county colleges, though many are available completely online now. At the end of the pre-licensing course, applicants must pass a course exam prior to taking a state insurance exam in order to become licensed.
Additionally, insurance agents and brokers must have a license specific to the kind of insurance (line of authority) they're selling. You can, of course, have an insurance license for more than one insurance type. However, in most states, you'll have to also take the pre-licensing courses relative to that line at an insurance school, and then pass the required exams. Typical lines of authority for which you may need a separate insurance license include accident and health, life insurance, public adjuster, and casualty insurance.
Many states offer the option to combine licenses for certain lines of authority. As an example, you may be able to apply for a license to sell just life insurance in some states, or you can apply for a more all-inclusive license that covers accident, life and health insurance.
Most pre-licensing insurance courses are geared to the regulations of the state they're in. Courses will get students ready for state exams in the categories of health insurance, life insurance, and property and casualty insurance. The number of pre-licensing course hours required varies by state, as do the requirements for physical class time vs. online learning. Following successful completion of the pre-licensing class and passing the state exam, insurance agents must generally complete continuing education courses prior to license renewal. Again, both the amount of continuing education and renewal periods vary from state to state.
In the past, courses were only available classroom-style. And while these classroom programs are still widely available, and in some cases mandated, there are state-accredited online courses that now satisfy exam preparation requirements. The typical scheduling issues connected with having to be in a classroom setting can be avoided with online classes. Web-based courses allow students to learn at their convenience and at a pace that is comfortable for them. As noted, physical class time is still required in certain states. Check with your state insurance department for requirements in your state.
Along with state-specific information, courses focus on basic insurance information like homeowners and auto coverages, ethical considerations, and a review of insurance terminology.
Following are some specifics to different licenses available from various state insurance departments.
Health Insurance
The health insurance pre-licensing course covers topics related to health insurance regulations and practices, state insurance laws, and ethical considerations. This course also offers a summary overview of the managed care system as it pertains to insurance as well as the important role of the agent prior to and following the sale of health insurance. It's common for the health course to be combined with the life insurance course.
Life Insurance
With this class, the student learns about the various types of life insurance, such as whole life, universal, and term. Topics like the tax considerations of life insurance and sound estate planning are also taught. Some life insurance classes can also help students get a license to sell annuities, which are investments that entitle the investor to an annual sum. The life insurance course typically includes 40 hours of classroom and/or online study, but the requirements can vary by state.
Public Adjuster
A state licensed public adjuster is able to legally represent the rights of an insured on an insurance claim. Adjusters specialize in interpreting often confusing insurance policy language, allowing property owners to get the most for their insurance claims. Though often seen as antagonistic to the claims process by insurance carriers, public adjusters can significantly increase settlement amounts. Public adjusters usually receive a percentage of the claim settlement.
Property and Casualty
Finally, this course covers the wide-ranging field of property and casualty, to include personal auto, homeowner's and renter's insurance, as well as some business coverages like worker's comp, general liability, and pollution. Course topics include negligence and liability as they apply to state law, and ethical considerations and best practices for insurance producers when selling these products. The typical property and casualty class takes about 40 hours in total to complete, with online classes available in many states now. Some states allow for a combination of online coursework and actual classroom time prior to course completion.
The Virtual Learning Experience is AMAZING!
Please take a minute to experience the tour through the menu bar above...You will agree, the LATITUDE Insurance & Securities Test Prep Virtual Learning Experience is the best way to prepare for your FINRA/NASAA and/or state insurance licensing exam.
You may know others who will be taking the Life & Health Insurance Exam, Property & Casualty Insurance Exam or FINRA/NASAA Exam(s).
Please share our site with them.
Thank you for visiting the LATITUDE Insurance & Securities Test Prep online insurance school and good luck with your licensing exam!