Sales Tips and Techniques for New Insurance Agents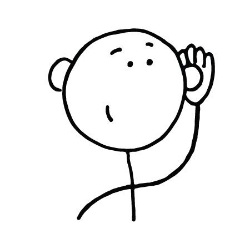 An insurance career is not for everyone, but if you have the motivation and drive to succeed, it can be highly rewarding, both personally and professionally.
Enjoy the Competition
There's just no way around it: The insurance industry is a tough, brutally competitive business and anyone that tells you otherwise is flat out not telling the truth.
The top-performing salespeople are very competitive and see sales more like a game than a job. That's why many salespeople use the term "winning" a deal, and why similar sports metaphors are used frequently in this business.
In 2003, University of Memphis professor Balaji Krishnan tested over 180 salespeople, finding that competitiveness caused salespeople to work harder than their peers, and subsequently outperform them. Embrace this competition. Realize that persistence and patience are required traits for success.
Learn Your Craft
It should go without saying, but you can't sell what you don't understand. Insurance can be a deeply complicated product, with lots of coverages, endorsements, exclusions, limits, deductibles, etc. While no one will expect you to know everything about every insurance policy, you should get a firm grasp on the basics quickly and work your way up from there. Spend the time to learn the business. After all, your clients are counting on you to help them—often through some very difficult times.
Niche Down
Picture this scenario: A plumbing contractor is considering two brokers to compete for his property & casualty insurance renewal. He likes both about the same, but one of the brokers specializes in working with plumbing contractors, and most of his clients are also plumbing contractors. The other one, while experienced, is a more of a "generalist" with no particular specialty at all.
Which broker do you think has the edge?
Because the universe of insurance prospects is nearly limitless, it would seem at first blush like a bad idea to exclude all of those prospects by specializing in a particular industry, right?
Wrong. By promoting yourself as a specialist you immediately set yourself apart from the competition and can become, with time, the go-to broker for that industry in your area.
Network
Continuing the theme from above, dig deep into your niche by going to that industry's trade shows, conferences and monthly association meetings. Serve on committees and volunteer to help at events. You'll get to know the members and, if you're truly being of service, many will become your clients eventually.
Don't be afraid to network with other insurance industry professionals in your area of expertise. Yes, other brokers and agents are technically your competition, but there's lots to learn from respected industry leaders.
Generate Leads Systematically
Generating leads is not necessarily the easiest part of your job, but it's probably the most important part. Without leads, you don't have prospects. Without prospects, you don't have clients.
And without clients, you don't have a business.
The first step is to ensure that you systematically generate enough quality leads to keep enough business in the pipeline. Though it's beyond the scope of this article, definitely research "sales funnels" to get an idea of a pipeline framework.
Set aside time every morning to prospect and make sure it's uninterrupted. Don't get caught up in the daily fire drills that consume many producers (especially more experienced ones, who should know better) who forget to think about future business at the expense of prospecting time.
As you start to build a qualified prospect list, keep careful and detailed track of conversations with prospects, and include information like renewal dates, contact names, hot-button issues, etc. Then be sure to follow-up from time to time, but definitely around 120 days before renewal.
Speak Less, Listen More
As a brand-new insurance salesperson, there is usually an urge to demonstrate your knowledge. You really want prospects to see how much you know because, honestly, you're a little concerned about it yourself. The irony, however, is that the more you explain things your prospect didn't ask about, the more painfully obvious it is how much you don't know.
Fight that urge, and spend most of your time listening to what your prospect has to say. The more they talk, the likelier it is that they'll let you know exactly what issues they're having. Then you can methodically address each issue one by one.
Don't Vomit Features
Likewise, when you're new to selling insurance it's common to focus on policy features rather than the benefits to the prospect. You may be anxious to tell your prospect all about the 32 exclusions in his General Liability policy.
Hint: they don't care about all of them. In fact, many prospects don't care about any of them.
There might be a few exclusions that are applicable to their situation so you're better off asking questions to identify what their needs are. That way you can explain how your products will satisfy those needs rather than wasting time trying to explain everything.
Discover their problems and solve them.
And While We're at it…No Insurance Jargon
"You see, Mr. Prospect, the property carrier will only pay a proportion of your covered loss, meaning only the share that the covered direct physical loss bears to the total direct physical loss…"
Stop.
If the prospect isn't already asleep he soon will be.
Don't use excessive insurance jargon, as it only makes you look like you're hiding something. If you can't explain a coverage succinctly in layman's terms, don't explain it at all.
Ask for the Sale
Being too forceful can drive possible clients away, but being too shy can keep you from closing the deal. If a prospect is satisfied with your proposal, and if you've addressed each of his or her issues with a good solution, you shouldn't be afraid to ask them for the business.
Not everyone says yes, of course, but many will.
Ask for Referrals
Some in the sales game are reluctant to ask their existing customers for referrals. They really shouldn't be. Your current customers are not only a wonderful source of leads, but they often help agents close a deal by letting friends and colleagues know about how you helped them.
Lastly, Read Every Day
A successful insurance professional self-educates by reading. Let's take Warren Buffett, as an example of an ultra-successful insurance professional, who by his own estimate says that 80% of his work day is consumed by reading. Successful people tend to pick educational books over tabloid style magazines and fiction—and not just insurance-related material. Specifically, they are obsessed with biographies of other successful people for motivation.
The Virtual Learning Experience is AMAZING!
Please take a minute to experience the tour through the menu bar above...You will agree, the LATITUDE Insurance & Securities Test Prep Virtual Learning Experience is the best way to prepare for your FINRA/NASAA and/or state insurance licensing exam.
You may know others who will be taking the Life & Health Insurance Exam, Property & Casualty Insurance Exam or FINRA/NASAA Exam(s).
Please share our site with them.
Thank you for visiting the LATITUDE Insurance & Securities Test Prep online insurance school and good luck with your licensing exam!